TabExp's Cloud Migration Readiness journey – Phase by Phase – PLAN
Strategic planning is a significant step while executing the Migration Readiness Assessment process. It is a prerequisite to enable a seamless transition. One of TabExp's key findings is to take sufficient time in assessing workloads for reducing Cloud infrastructure costing. The IT, operations, and security needs to be well integrated for maximizing ROI. Complete visibility into the infrastructure which requires meticulous planning with diligent analysis.
Configuration Replication from Source
Azure Readiness Assessment tools can be used to generate many reliable replicator schemes. Carefully strategized replication methods are offered by TabExp for configuration replication from source with user credentials during application migration. Azure Cloud libraries are created on the source to back up. This data can then be replicated with destination mount paths that are configured to run the read and write operations with multiple restore options.
A non-disruptive continuous replication is the key to successful Cloud computing which requires careful replicator planning as part of the Application Readiness Assessment. TabExp ensures that it designs replication schemes that can support its client's business model when they decide to Azure migrate.
A well planned Azure Cloud migration configure replication process can result in "reduced network traffic with better performance and quick response times" overriding system bottlenecks.
Azure Cloud Limitations
Cloud does come with certain migration limitations, despite its huge advantage in storing and managing data. Cloud limitations can range anywhere from security risks to bandwidth constraints. One needs to understand that, in spite of the fact that there are Cloud functional limitations, data security cannot be overlooked.
A plan needs to be formulated ensuring data protection with uninterrupted services by taking the right course of action to mitigate risks. A seasoned Cloud service provider like TabExp has well understood this fact about Cloud computing and therefore has also devised plans well in advance to meet the challenges and sail through the shortcomings.
Cloud Cost Estimation
Advance planning for Cloud costing can avoid needless escalations in Cloud expenses. It is also important to plan and create a cost estimation for Azure migrations to match services with actual needs. But to arrive at an accurate estimate for Azure Cloud migration pricing, the hands-on experience becomes predominantly essential. For calculations using various permutations & combinations, one needs to have a very logical approach to cost estimations.
To derive the best Azure migration cost estimation which is well balanced with quality services can be a challenge. This process needs to be handled by experts like TabExp, else Cloud computing pricing can shoot up. TabExp uses the NetApp Azure calculator combined with its aptitude to arrive at precise pricing for the Cloud cost estimation.
With NetApp Azure Calculator giving rapid estimates for Azure storage costs, the user saves on a lot of time. TabExp is very transparent with best practice when it comes to estimating the pricing for Azure migration keeping its clients in the loop offering all options available.
TabExp follows ethical practices in cost estimation. Want to discuss? Contact us for Migration readiness assessment planning and pricing, we ensure you that unused resources are not charged or over-provisioned, which can otherwise result in unnecessary overheads.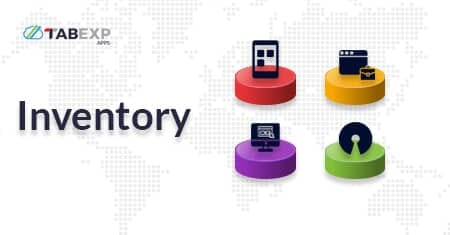 Here TabExp takes concrete steps to give clarity on cloud readiness assessment for inventory migration which is a prerequisite for adopting Cloud successfully.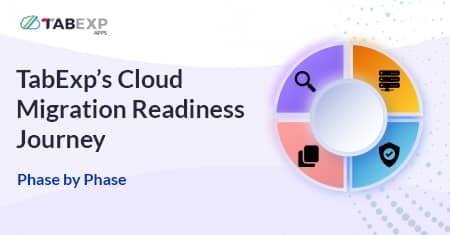 The Cloud readiness assessment discovery phase will provide you all the details of discovery and analysis of migration. To migrate VM to Azure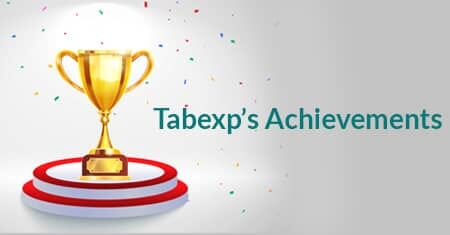 Our blogs are globally ranked 14th among the top 25 Microsoft DevOps Blogs and 55th among the top 100 Microsoft Azure Blogs for the year 2020 by the esteemed Feedspot.