Desktop-as-a-Service: Why Use Hosted Virtual Desktops?
Since the emergence of cloud computing, XaaS (anything-as-a-service) is trending wherein endless digital services are being delivered via the cloud. SaaS, IaaS, PaaS, TaaS, and now DaaS (VDI) are rising in demand. Microsoft Virtual Desktop Infrastructure (VDI) has now become one of the most popular forms of desktop virtualization deployed by enterprises, small and mid-sized businesses as a better way of controlling and managing end-user computing environments.
So, what is Desktop-as-a-Service (DaaS)?
Desktop-as-a-Service is a type of VDI, a cloud computing offering in which (VDI) virtual desktops are hosted by a third-party enterprise. DaaS enables companies to provide cloud-hosted virtual desktops (cloud desktops)/ remote desktops from anywhere, on any device. It is provided as a cloud desktop service on a subscription basis VDI along with application services that are needed for a digital workplace. There are best DaaS providers in the market who offer cost-effective DaaS solutions to help businesses in saving horrendous costs. One such DaaS provider is IBM Cloud.
How Does DaaS work?
In a DaaS environment (like Citrix workspace, Windows virtual desktop, Amazon workspaces, etc.,), the desktop back ends including the virtual machines that run operating systems are hosted by the DaaS solution provider. The DaaS provider streams virtual desktops to the customers' end-user devices on a subscription basis as well as manages the VDI deployment, security, data backups, storage, and upgrades. Additionally, there are DaaS service providers and managed service providers  (MSP) like us who support businesses 24×7 that want to deploy hosted virtual desktops or hosted remote desktops, parallels desktop and deliver apps and desktops to employees virtually.
Why Use Desktop-as-a-Service?
Remote work, temporary employees, seasonal workers & contractors contribute to very high overhead and it is a major pain point of small businesses. Small and mid-sized businesses can significantly simplify their computing requirements with remote desktop or cloud-based desktop by using virtual desktop infrastructure (VDI) and reduce the fuss of managing their own infrastructure. Read the use cases of Desktop-as-a-service.
Advantages of Desktop-as-a-service
Now more than ever, more and more businesses are implementing Desktop-as-a-service and are favoring remote desktop connections majorly due to the below benefits it offers:
Affordability – Reduced hardware capital expenditure and TCO
Empowers mobility – With DaaS, employees can work from anywhere. Virtual desktops deliver the same experience as the on-prem PC desktops
Enhanced security – DaaS helps you keep up with cyber attacks
Scalability – Scale up and scale down user workstations as business needs evolve
Greater agility and responsiveness
Reduced maintenance – By moving to the IBM cloud VDI installations, your IT is completely taken care of by the DaaS provider or you can hire a managed service provider like TabExp Apps for reduced IT management
Why Choose TabExp Apps for Hosted Virtual Desktops (DaaS)?
We're recognized managed DaaS service providers on IBM cloud
Offer greater flexibility
Tailor offerings according to your business demands
Help you focus on core business while we take care of our IT
24×7 support and maintenance
Offer unmatched security
Cost-effective services
Want to get onboard Desktop as a service solution on IBM cloud? Let's talk.
About TabExp Apps
TabExp Apps is a Microsoft Partner and a Managed DaaS Service provider with seasonal team of certified cloud consultants that has deep niche expertise in Azure cloud migration services, desktop-as-a-service and, Azure DevOps services. Our team has delivered 100+ automation projects that have made DevOps consulting and automation TabExp Apps' key service area. Get in touch with us to know more about us.
Our Recent Posts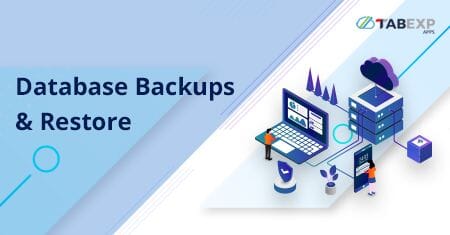 Microsoft SQL is the most widely used database management system. As a user, you put huge amount of data there. Using this popular database is easy but its maintenance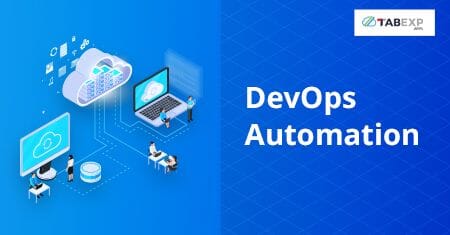 In this post, learn how to automate creation of VM instances using DevOps with PowerShell scripts.Google Compute Engine (GCE) is undoubtedly one of the best and most widely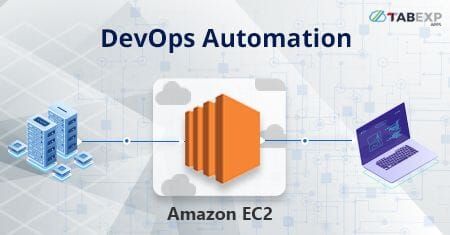 Developers, Sysadmins, and IT administrators have been carrying out system administration tasks or DevOps tasks 'manually' from time immemorial. Be it desktop machine configuration, server