TabExp's Cloud migration readiness journey – Phase by Phase
MIGRATION
The final phase is the Migration phase in Cloud readiness assessment. In this phase, the process moves the data, applications, and other business prerequisites to a reliable cloud computing environment.
The migration could be anything from a local premise data center to a public cloud or from one cloud to another cloud migration. In any case, you definitely require a cloud professional like TabExp for seamless migration to an effective IT environment keeping the cost, performance, and security as its high priority.
Key points to be noted for cloud readiness assessment during the migration are:
Manual checks
Time-saving strategies
Agentless cloud migration
Manual Checks:
Testing is very crucial to ensure scalability, uninterrupted server functionality, security, and many more. TabExp is an expert in building Cloud Migration manual testing strategies irrespective of whatever the requirement is.
Functional Testing – Manually tests components, systems, and service features
Integration Testing – Manually tests function, component, interface, connection, and architecture-based integration
Security Testing- Manually tests Application features, user privacy & data, data integrity & protection, and client or server access control
Scalable and Performance Testing – Manually test in fixed environments with customized solutions and evaluations.
Time Saving Strategies:
A proper study and assessment are required to determine the environment and interdependencies to ensure fast and seamless cloud migration. TabExp has always adapted to a very professional approach in its migration process. Adapting to a migration process where TabExp automates to rehost most of the Applications before applying Cloud optimization, it can save both time and money.
Applications are then optimized while they are running and this approach has proven to be a lot more easier than before optimization. Without changing the core architecture, TabExp can migrate the apps to a fully managed cloud platform with well-strategized re-platforming strategies gaining agility and saving on time.
Using Cloud-native features, TabExp can add new features, increase the scalability as well as a performance by re-architecting to develop the existing applications and thereby saving on time. IT portfolios that are not of any use are turned-off by TabExp to increase the functionality of the applications and therefore initiating quick migration once the environment is determined.
Applications that have not been inclined to migrations may be discarded, but in some cases, they can also be repurchased. TabExp makes well-formulated decisions to retain applications depending on the business needs of its customer.
Agentless Cloud Migration:
Efficiency, security, and compliance in cloud migration depend on the Cloud Service Architecture. TabExp vouches by Agentless Cloud migration for efficiency, reliability, compliance, security, and productivity. For a perfect collection of information and for the right distribution of control across networks, security groups, server instances, load balancers, database services, etc., TabExp implements only Agentless Cloud Migration.
Migrating in an effective, hassle-free, and cost-efficient manner is the basic requirement that will be ensured in Cloud Migration by TabExp. The Agentless tools help schedule, automate, track server, and application replications that in turn makes it easy to manage large workloads of migrations.  Agentless tools are easy to use as it automatically replicates live server volumes. They facilitate faster migration and are cost-effective.
Cloud migration readiness assessment phases flow in the below manner for a secure, hassle-free, and time-saving cloud migration.
We are the niche players in Azure cloud migration and readiness assessment, our expertise will ensure you have the successful cloud migration process, Contact us for migration readiness planning and assessment.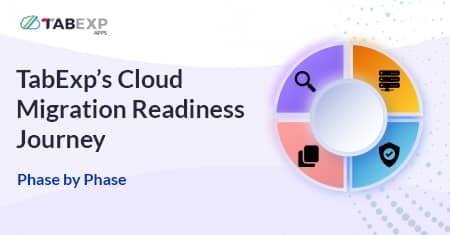 The Cloud readiness assessment discovery phase will provide you all the details of discovery and analysis of migration. To migrate VM to Azure it is important to understand and have clarity on the migrating VM and the target host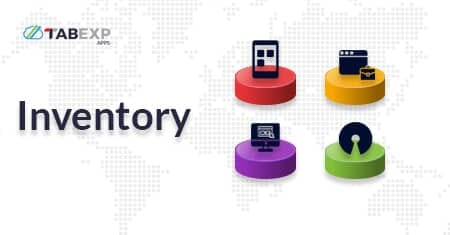 One needs to understand that the Application migration system needs to be quick and secured to help companies migrate to Cloud. This phase is very important for System Application migration
Strategic planning is a significant step while executing the Migration Readiness Assessment process. It is a prerequisite to enable a seamless transition. One of TabExp's key findings is to take sufficient time in assessing