Adapt DevOps Culture & Automate Platform Provisioning
DevOps Culture and automation has revolutionized the IT Industry with its full-fledged Plug-in Cloud Platform Provisioning solutions and built-in DevOps tools making deployments secure, efficient & quick. A reliable and operational Platform can be Provisioned instantly using DevOps automation tools that can test, promote, review, and deploy the configuration across any environment.
 Automation to generate rapid environments with advanced configuration management is the need of the hour.  An easy to configure delivery Platform can be built, deployed, and monitored automatically using Azure DevOps automated deployment & Azure DevOps automated release after build with continuous integration and high-quality code. It is a well-known fact that Microsoft Azure Cloud Computing comes with a huge advantage for business scalability, flexibility, and efficiency.
Service may not serve the purpose if there are shortcomings in Platform Provisioning during Virtual Machine Migration. Poor Platform Provisioning can cause technical delays, steep & enormous data leaks while data is being transferred to and from during tenant to tenant migration. Under or suboptimal Platform Provisioning can end in low performance and can further aggravate the undesired performance with security threats.  This can further lead to financial and technology losses.
Bottlenecks will become a norm leaving no room for seamless functioning; instead, it will take a toll and beat the very idea of smooth Cloud migration. The key solution to this problem is to adapt to DevOps culture and automate Platform Provisioning to establish suitable migration requirements.
On-need-basis appropriate Platform Provision is definitely a challenge that needs to be solved at grass root levels. Nonstop testing, integration, and deployment environments are the basic requirements for uninterrupted VM migrations in Cloud Computing.  The platform needs to be proportioned rapidly to enable high performance executing out of the box complex tasks.
Azure DevOps automation skills blended with Microsoft Cloud servicing can drastically minimize those damages that result from poor Provisioning. To master these challenges you need experts like TabExp who are well versed with DevOps culture, combine their knowledge and experience in Azure DevOps to induce rapid on-demand Platform Provisioning. The aesthetics of TabExp's technologies are merged with Azure DevOps services building easy Provisioning and deployment. There is an acceptance that DevOps harmonizes with Cloud Computing for digital transformation.
Expertise and regular practice of DevOps with deployment cultures or planners are crucial for speedy on-demand Platform Provisioning. Experts at TabExp have mastered the art of overcoming Platform Provisioning challenges. Using Microsoft DevOps TabExp can easily enable:
Precise code building
Continuous deployment status monitoring
Controlleddeployment via consistent workflow
Speedy email approvals
Automated VM Provisioning
Automated database backup before deployment
and many more influencing factors…..
Seamless connections to Azure Cloud services are enabled through multiple Azure automation testing tools, efficient monitoring processes, and excellent teams to manage DevOps requirements. To drive an extensive IT transformation by means of DevOps automated Platform Provisioning, one must adapt to the cultural change that DevOps offers and combine it with Cloud Computing.
With DevOps adopted culture, TabExp automates on-demand Platform Provisioning using DevOps without physical involvement and fixes the gaps between security and applicability. The panel believes in continuous process improvement apart from constantly upgrading its technology and computing services as an "Agnostic Cloud" service provider. Contact us to find a better solution to your business.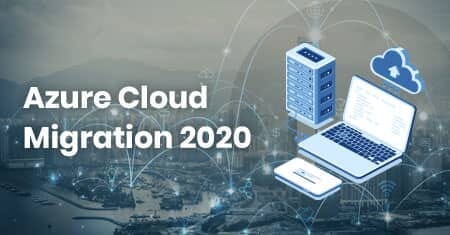 There is absolutely no doubt about the benefits of cloud computing which acts as a virtual workplace for your mounting business.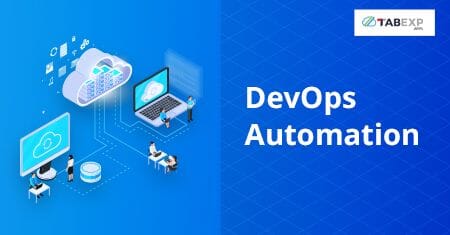 In this post, learn how to automate creation of VM instances using DevOps with PowerShell scripts.Google Compute Engine (GCE) is undoubtedly one of the best and most widely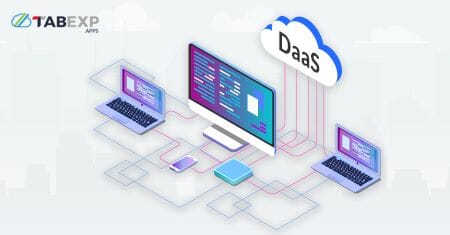 Since the emergence of cloud computing, XaaS (anything-as-a-service) is trending wherein endless digital services are being delivered via the cloud. SaaS, IaaS, PaaS, TaaS, and now DaaS (VDI) are rising in demand.